NATIONAL TRADE CREDIT REPORT
FACTUAL. ACCURATE. FRESH. RELEVANT.
When it comes to providing businesses with factual, accurate, fresh and relevant information, the NACM National Trade Credit Report is the right choice. NACM has more than a century of experience supporting trade credit, and we'll be here tomorrow and beyond to support you.
Why is the NACM National Trade Credit Report the Right Choice?
An accurate picture of how a business pays its invoices is needed to make the decision to sell a customer on credit. How a company pays its vendors is a good predictor of how your company will be paid if it agrees to sell on credit.
Derived from a database of millions of current lines of payment history contributed by members like you and by businesses nationwide, this information is constantly updated with new, current experiences. The NACM National Trade Credit Report tells an important story about a business' payment history, and it's important to know about a company's payment habits before your company decides to sell to it on credit.
We know that trade payment information paints a powerful picture – so powerful in fact, that every business should make the decision to extend business credit with this report as a resource.
NACM Trade Credit Report Features:
To disseminate useful and instructive articles and ideas with respect to credit management techniques
To promote economy and efficiency in the handling of estates of insolvent, embarrassed or bankrupt debtors
To provide facilities for the investigation and prevention of fraud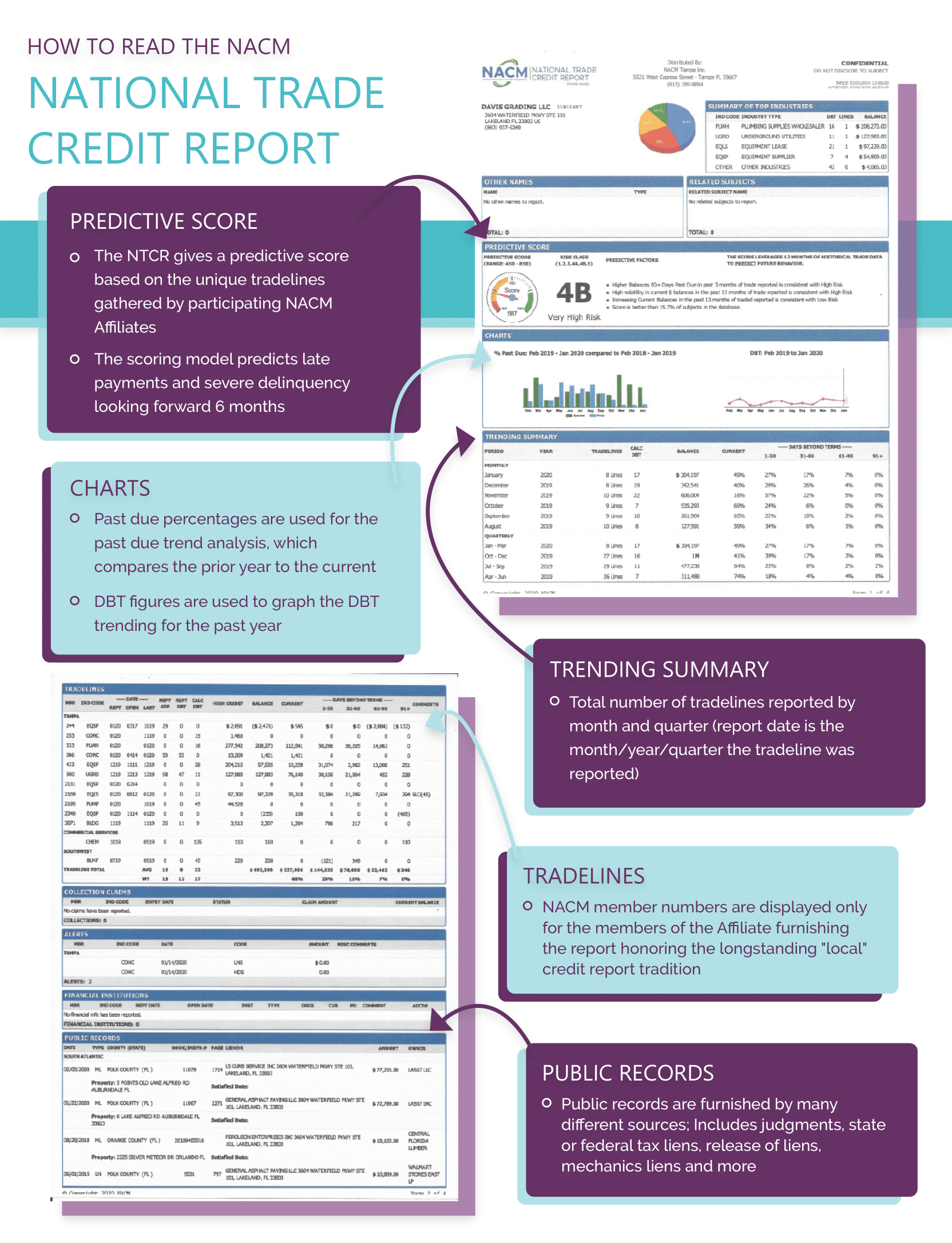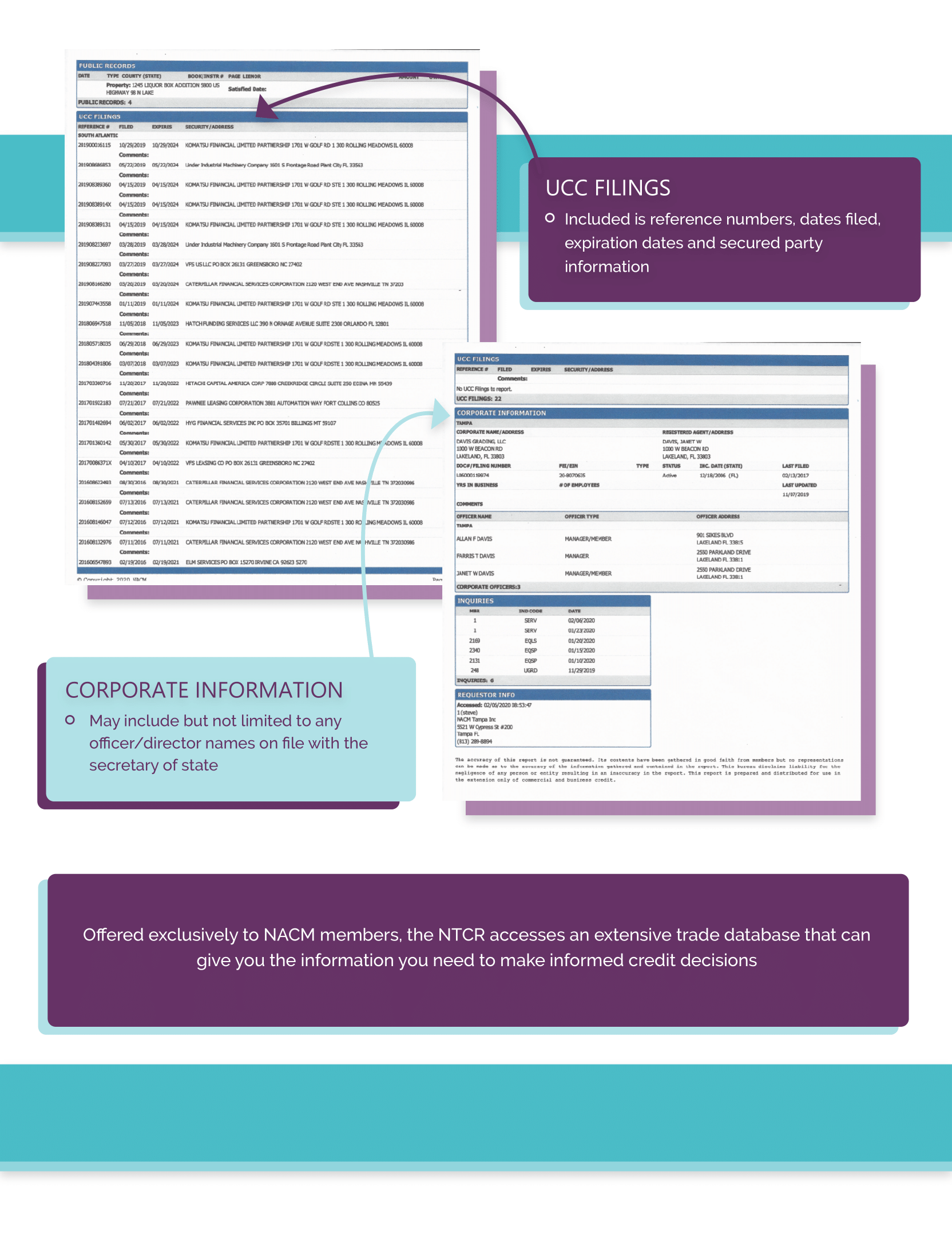 What's on the NACM National Trade Credit Report?
Payment experience is submitted by more than 10,000 businesses nationwide – big and small – by the members of NACM. That means business credit managers are contributing the information that makes up the NACM National Trade Credit Report. It's easy to understand why credit managers – the professionals responsible for making the decision to sell on credit for their companies—are the best group of professionals to provide the data! Credit managers strive to make solid credit management decisions and understand that a sale is not a sale until payment is collected! Business credit professionals depend on NACM as the preferred supplier of business credit reports.
What is the Predictive Score?
The report includes a business credit score – the Predictive Score. The scoring model was designed to predict late payments and severe delinquency, looking forward 6 months. The predictive variables include current aging status, historical aging (including trends and variance in payment trends) and forty other business characteristics.
The report also includes summary graphs for two years of delinquency percentage and a year of DBT (days beyond terms). These clearly illustrate payment patterns.
As available, your NACM National Trade Credit Report may also contain Alerts, public record, and corporate data.
Finally. A credit report for businesses by businesses!
Business credit managers know about business credit. They are masters at assessing the creditworthiness of their customers, which is the key to predicting whether the credit sale will be paid timely and in full.
The NACM Trade Credit Report is sold by CIC Business Credit DBA NACM Nashville