DOUBLE THE INFORMATION. ONE INFORMATIVE REPORT.
WHAT MAKES THE INSIGHT REPORT UNIQUE?
The Insight Report is a comprehensive report that includes data elements from the NTCR, Experian & Equifax. The combination of the three reports provides a complete and informative report to utilize as a resource for making effective credit decisions. Trade information may be available from both the NTCR, Experian & Equifax, tripling the information available in a single report.
INSIDE THE REPORT
The Predictive Score
Illuminates the likelihood a company will go delinquent in the next six months. The Predictive Score is congruent with Experian's Commercial and Stability Scores, which recommend a maximum credit limit and provide valuable insight on the customer.

The Days-Beyond-Terms
A graphic depiction showing how long it takes the customer to pay its bills past the due date; including a six-month DBT trend and quarterly charts. The charts are easy-to-read and paint a visual picture for the end-user.

OFAC Search
Verifies business name and address to determine whether a company or individual is authorized to do business in the United States.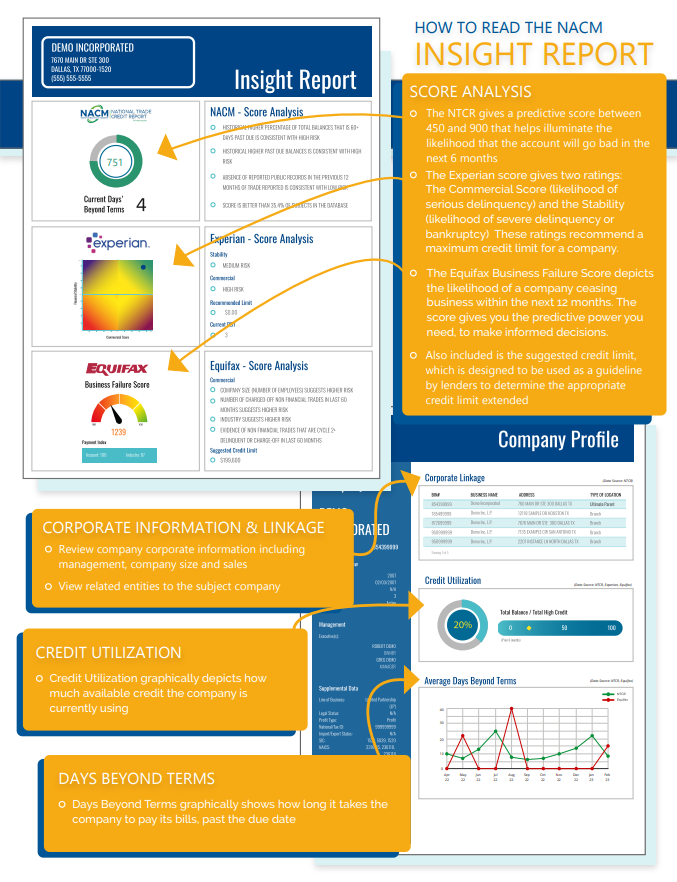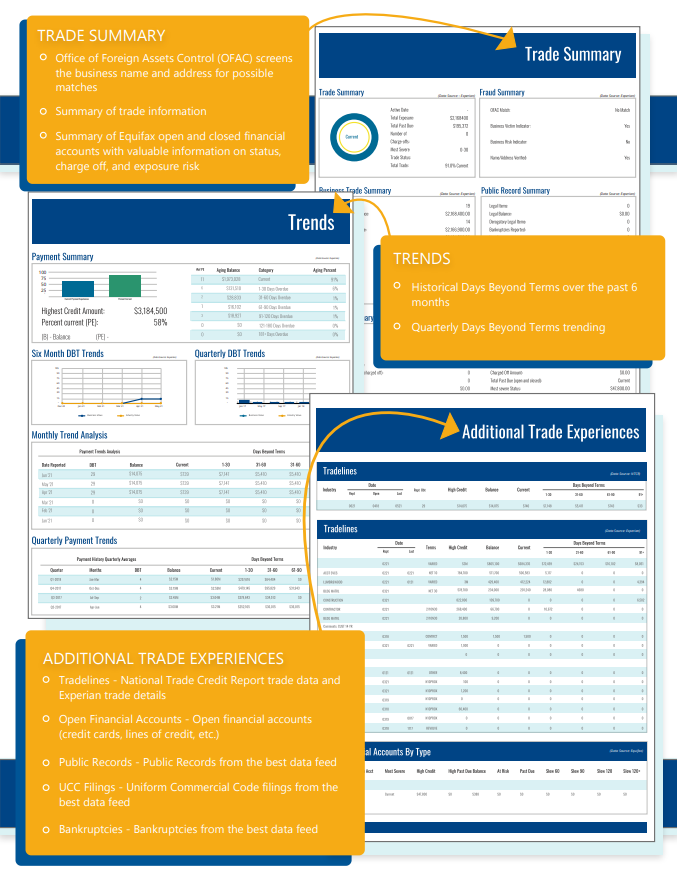 how-to-read-insight-generic-042522-1
how-to-read-insight-generic-042522-2
The Insight Report may also include UCC filings, public records and bankruptcies. All this and more valuable data is available at your fingertips with the Insight Report.