KNOW THE FACTS. SIMPLIFY DECISIONS.
WHY CHOOSE THE EQUIFAX CANADA REPORT?
The Equifax Canada Credit Report is a precise and comprehensive business report designed to assist you in making informed business risk decisions with speed and accuracy. The report also provides an accurate overview of your company's financial viability and provides important data that can help determine the risk of extending credit to new and existing customers.
REPORT HIGHLIGHTS
Business Info and Guarantor
The report includes vital information about the company name, employee size, sales volume and more, along with information pertaining to additional businesses known to be associated with the business principal or guarantor, as it's reported in the database.

Business Score Summary
The report provides a visual representation regarding the probable delinquency of a company's ability to pay, trade and succeed. The score's are helpful in determining risk management.

Financial Trade Details
One of the more important features included in the report is the Financial Trade Details. This section stipulates specific information regarding the financial lines that are reported to Equifax Canada. The financial information provided can be valuable in determining financial viability.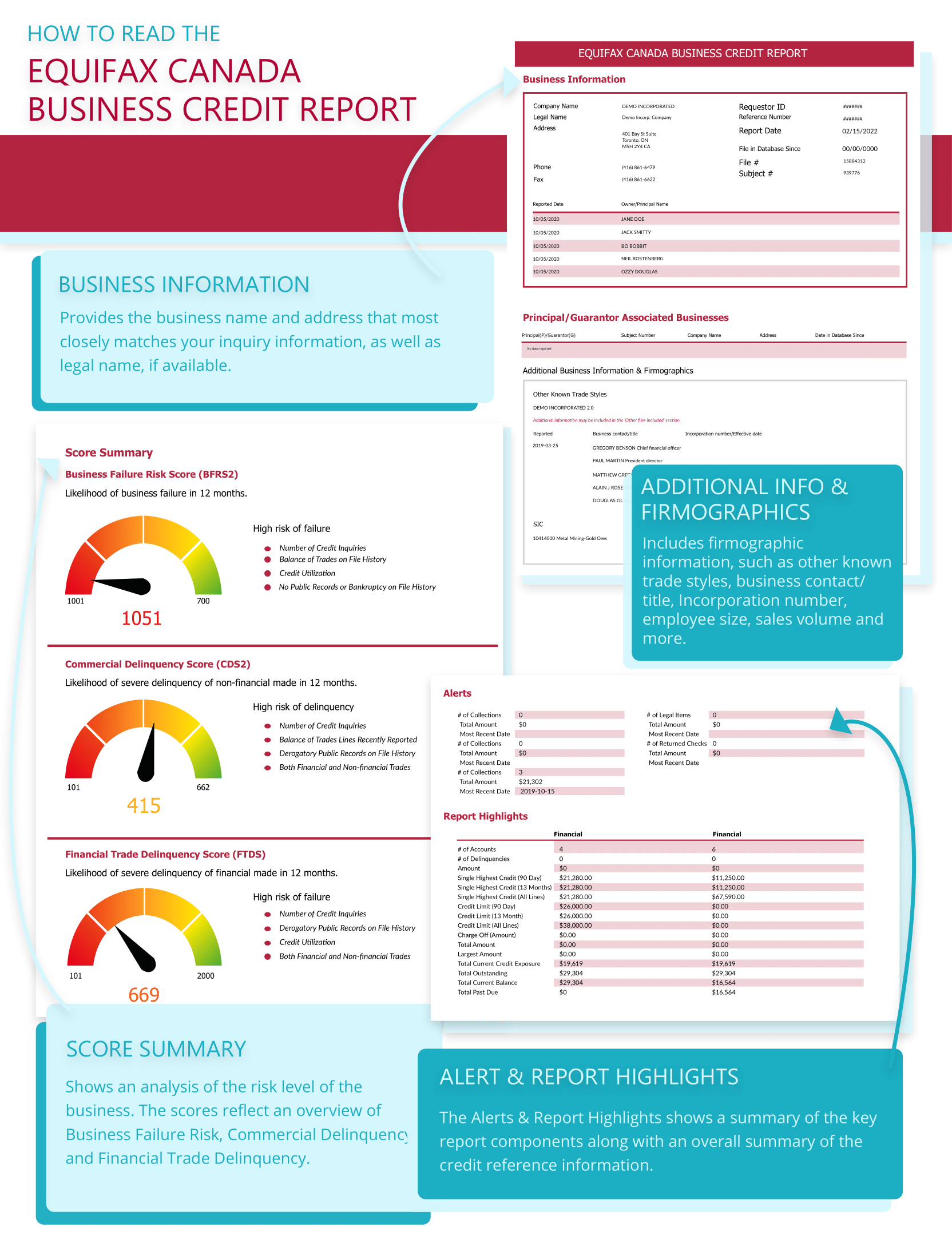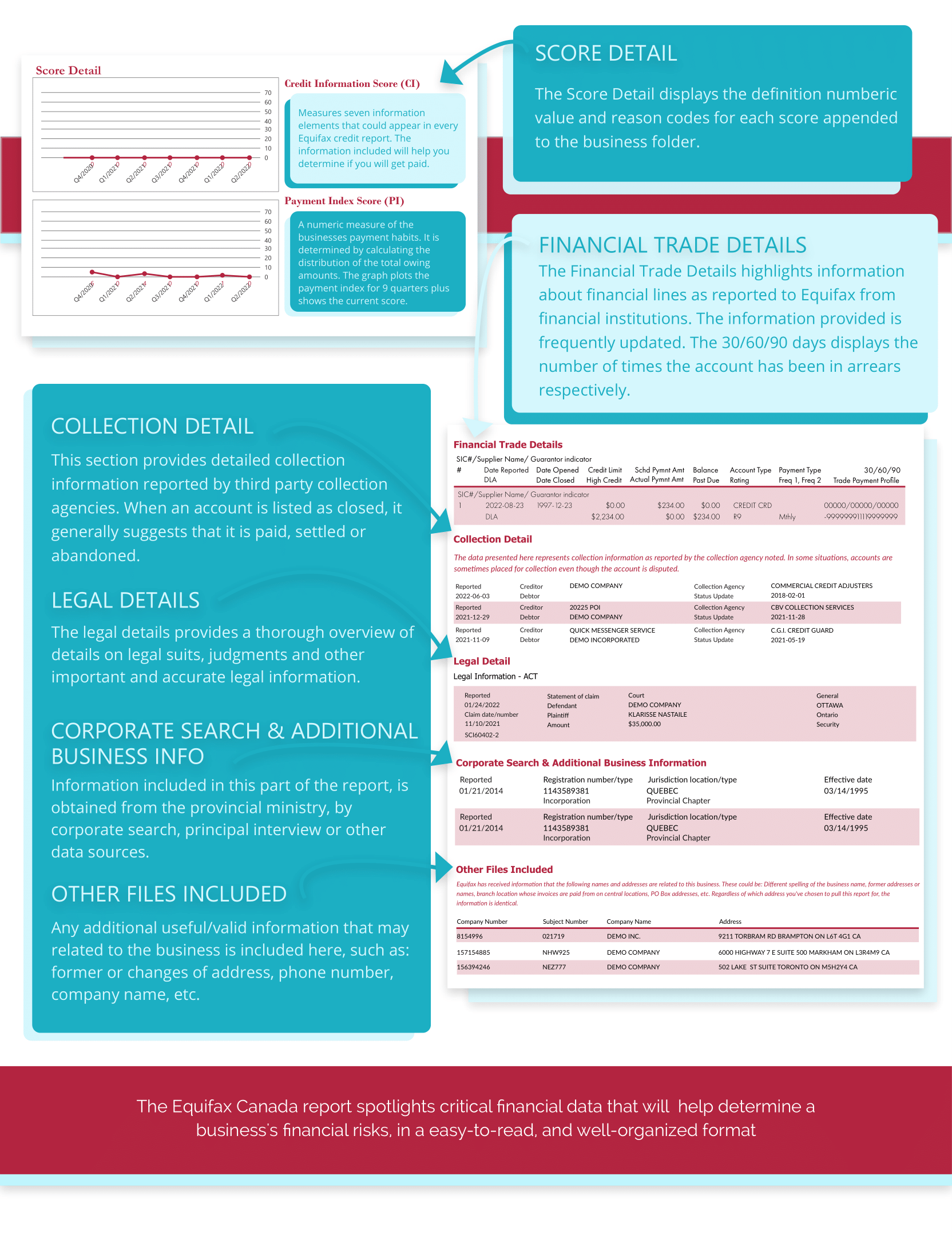 how-to-read-equifax-canada-1
how-to-read-equifax-canada-2